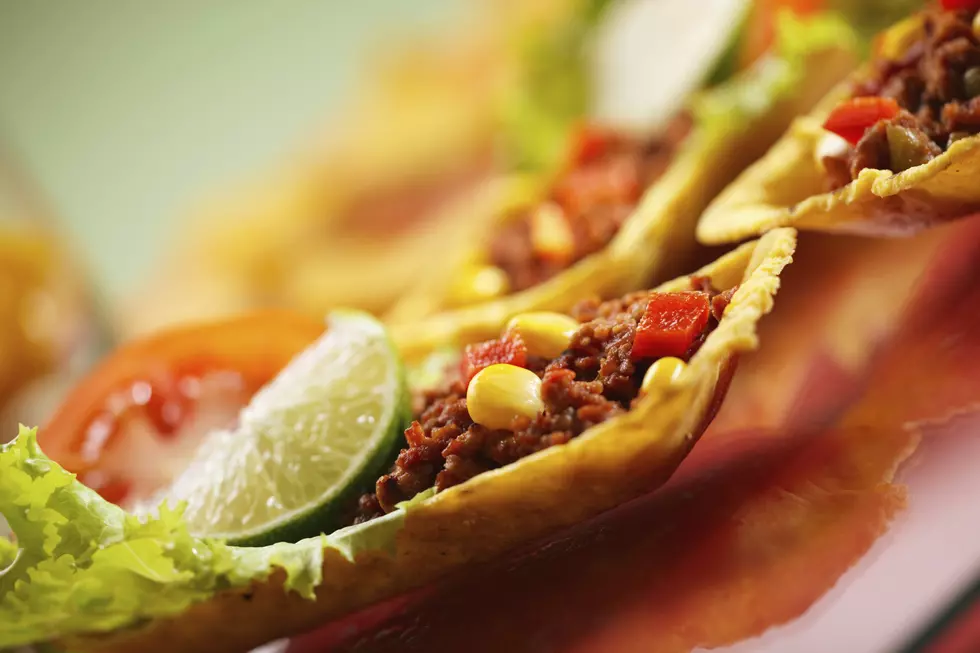 8 Foods the State of Texas Is Best Known For [LIST]
Getty Images
One of the greatest things about living in Texas is that it's known for having some of the best food in the country. We are all about our food. Fights have been fought over barbecues, chili competitions, and more. Lines have been drawn in the sand over which potato salad tastes the best and which cousin is going to bring the potluck dish that nobody is gonna touch!
When people around the country, and around the world for that matter) come to Texas and sit down, ready to eat, what dish do you think they will most anticipate eating?
We asked our Facebook friends what food they think people should associate with the state of Texas and here's what they said.
*Please note: One of our Facebook Friends said that Texas is associated with Taco Bell. I'm not saying Taco Bell doesn't hit the spot every now and then, but that is not what I think of when I think of "Texas food", so whomever suggested them deserves a smooth Facebook "block" for that. (We'll handle that discussion on another day. LOL.)
Chicken Fried Steak: Grab some cube steak from The Country Meat Market, La Michoacana Meat Market, or Super Meat Los Compadres, dip that thang in some egg wash, seasoned flour, egg wash again and then fry that sucker til the breading is cooked thoroughly. I saw a great recipe for it on that TV show, Pioneer Woman, one time.
TexMex: If you are looking for some authentic TexMex, have you been to Chuy's Tex Mex lately (on Broadway Ave in Tyler)?
BBQ: The best barbecue joint in Longview could be UNC's BBQ restaurant, hand's down. After all, they say they "put the B in BBQ".
Fajitas: I would wager that homemade fajitas are the best kind of Texas fajitas. That is something you can't buy in a restaurant!
Brisket: What is it about Texas Brisket that takes the cake over everybody else's? There are a lot of wannabe briskets out there, but not in the Lonestar State!
Whataburger: Other states WISH they had the Whataburgers that WE have!
Nachos and Queso: A few years back, my friend and radio colleague Lucky Larry says that the best queso in East Texas can be found at Torchy's Tacos in Longview!
Pecan Pie: Whether you call it PEE-can Pie or P'CAWN, it's still going to be the best piece of pie in Texas with nuts in it.
Gallery — Every Movie Theater Candy, Ranked: