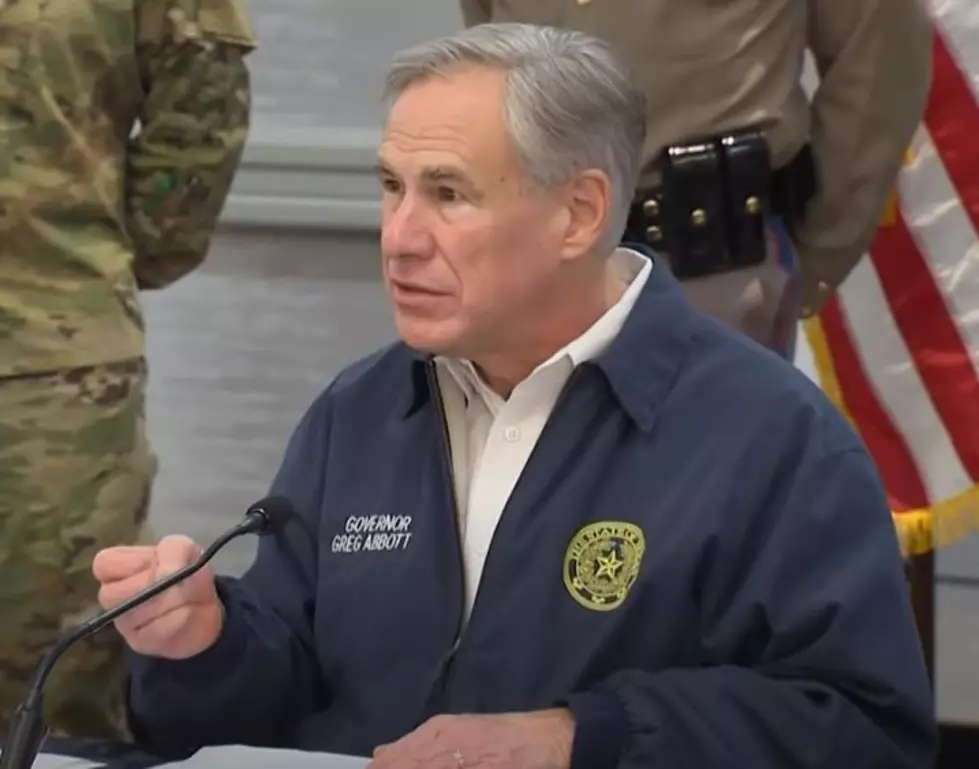 Texas Governor Greg Abbott, Ends Mask Mandate, Opens Texas Up At 100 Percent
Photo source: KHOU 11 YouTube page
Texas Governor Greg Abbott has been hinting over the last few days at a possibly reopening Texas and today at a meeting with small business and community leaders in Lubbock, he announced that the state is going back to 100%.
According to KLTV, Abbott announced that effective Wednesday, March 10, all businesses of any type are allowed to fully reopen but the governor stressed that  "Removing state mandates does not end personal responsibility,".
If COVID-19 hospitalizations rise above 15 percent for seven consecutive days, the county judge can put orders back in place, but under no circumstances can a county judge put someone in jail for not following those orders.
With COVID hospitalizations statewide out of total hospital capacity holding below the 15% threshold since February 26, 2021 according to data from the Texas Department of State Health Services and the winter storm effectively shutting the state down for close to a week, the Governor thinks that Texas is ready to get back to full capacity.
Do you think the Governor is making the right decision about opening Texas back up?
5 Things I Have Taken For Granted During The COVID-19 Pandemic