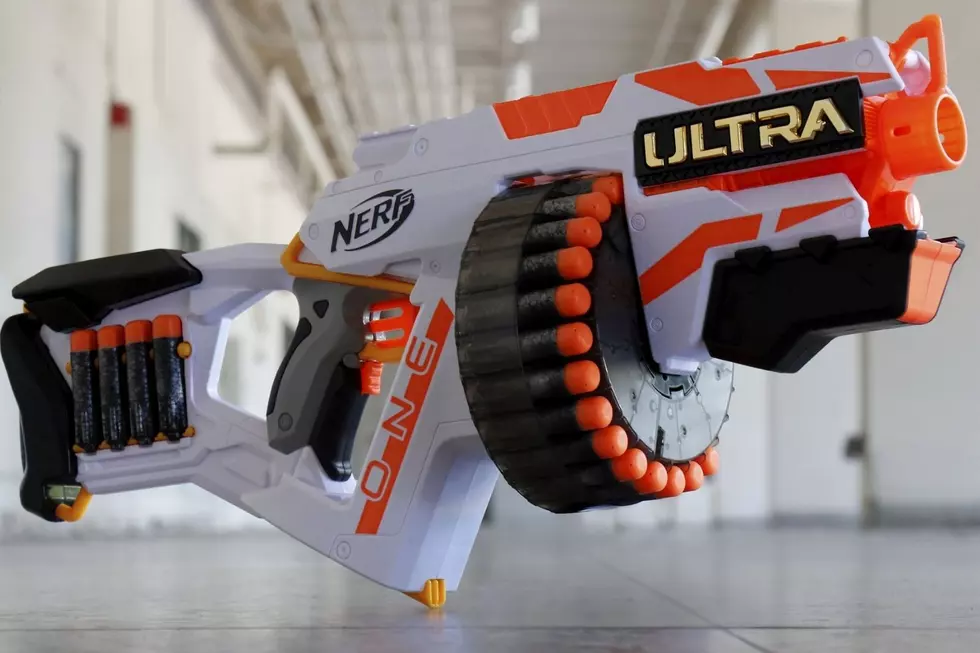 NRA Delivers Nerf Guns To Kid Denied By Santa
Credit: Hasbro
Earlier this month, a mall Santa refused Michael DeCarlo's request for a Nerf gun for Christmas.  In response, the National Rifle Association is helping the 4-year-old expand his toy arsenal.
In the original video, the 4 year old goes to Santa saying he wants a nerf gun for Christmas, a typical toy for a young boy. I myself had quite a few growing up. Santa is then seen shocking everyone by saying no guns, ironically shooting the boys hopes down.
The young boys mom says from the side "a nerf gun" hoping to clarify in case Santa heard wrong, but that didn't change his mind with him saying, Santa doesn't even do Nerf Guns.
Which unsurprisingly caused the boy to burst into tears.
In a statement from Hasbro, the toy company that makes Nerf, they said, "The entire Hasbro team was moved by Mikey's love for Nerf so we're thrilled to be able to surprise him with a care package of our latest Nerf blasters just in time for the holidays."
Kudos to the NRA and Hasbro for stepping up when that Santa failed so hard.
---
Enter your number to get our free mobile app
---
10 Old Fisher Price Toys That Are a Blast From The Past