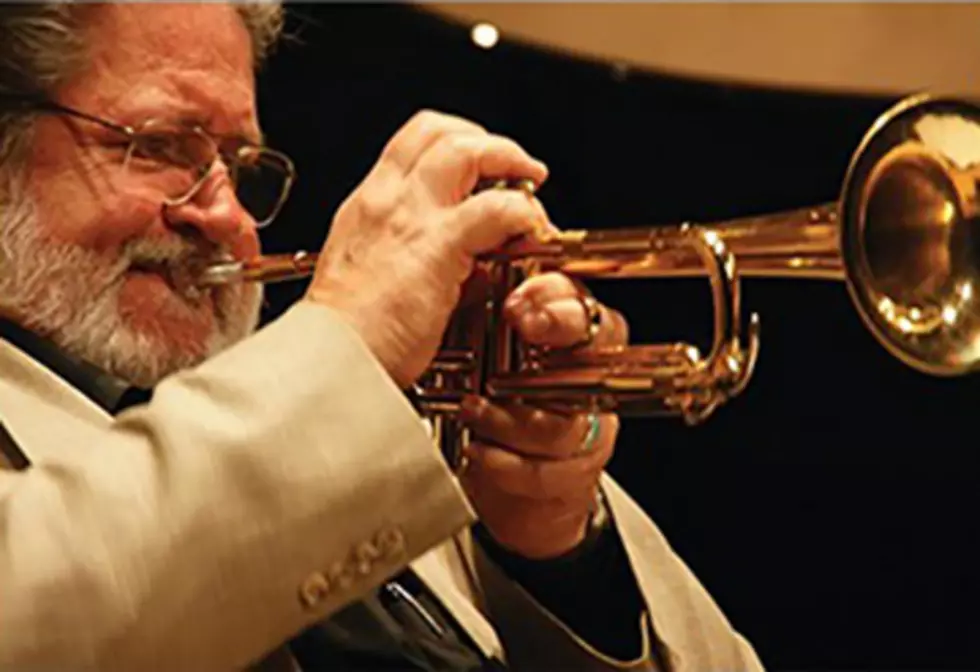 Angelo State to Host Trumpet Fest
courtesyASU
Angelo State University's music program will host the ASU Trumpet Fest, featuring guest artists and student performances, on Friday and Saturday, Nov. 18-19, in the Carr Education-Fine Arts (EFA) Building, 2602 Dena Drive.

World-renowned trumpeter Bobby Shew will be the guest artist for the first event at 3 p.m. on Friday, Nov. 18, in the EFA Building's Eldon Black Recital Hall. The event will include student trumpet ensemble performances and a master class and question-and-answer session with Shew.
The second event of the ASU Trumpet Fest will begin at 4:30 p.m. on Friday, Nov. 18, in the Eldon Black Recital Hall and will be highlighted by a master class and recital by Dr. Cathy Leach, professor of trumpet at the University of Tennessee. Student trumpet ensemble performances will also be featured.
Then on Saturday, Nov. 19, at 9:30 a.m., Shew and Leach will conduct a joint master class, featuring trumpet ensemble and individual student performances, in the Eldon Black Recital Hall.
All of the ASU events are open free to the public.
Shew has performed with the Tommy Dorsey Orchestra, as well as Woody Herman, Buddy Rich and Benny Goodman. He also toured as the lead trumpeter for Elvis Presley, Barbra Streisand, Robert Goulet, Steve Allen, Paul Anka, Connie Stevens and Tom Jones. He co-designed the SHEW model trumpet and flugelhorn for Yamaha Music Corporation and has authored two books on the jazz trumpet. He was awarded the 2014 Lifetime Achievement Award for Performance and Education by the International Trumpet Guild.
In addition to his ASU appearances, Shew will perform with the West Texas Jazz Orchestra on Friday, Nov. 18, at 8 p.m. at the Cactus Hotel as part of the San Angelo Cultural Affairs Council's Cactus Music Series. For ticket information, call the Cultural Affairs Council at 325-653-6793 or go online to http://sanangeloarts.com/articles/view/cactus-music-series.