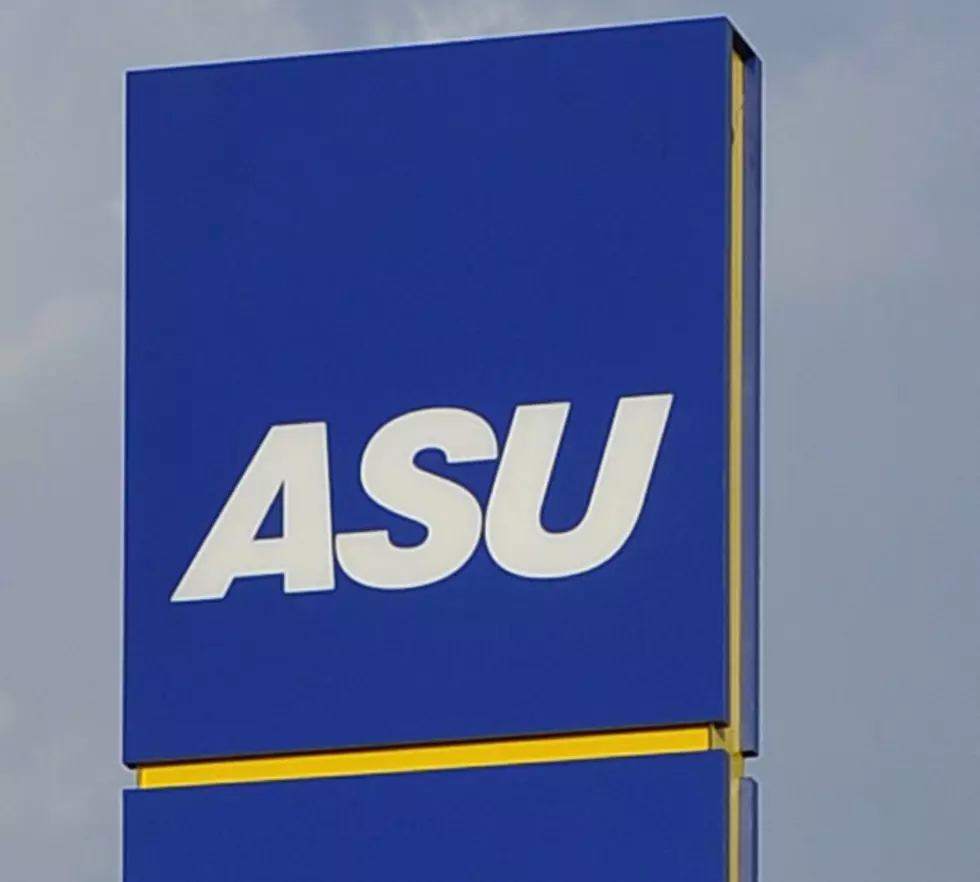 Angelo State Ceramics Exhibit and Annual Symposium
courtesyASU
Angelo State University is presenting an exhibit of creative artworks by ASU ceramics students now on public display in the Carr Education-Fine Arts (EFA) Building, 2602 Dena Drive.
Titled "Cups and Vessels," the exhibit is located in the EFA Building's Gallery 193 and will be open for free public viewing from 9 a.m. to 5 p.m. weekdays, April 10-21.
The exhibit is being presented as a precursor to the 32nd annual San Angelo Ceramic Symposium on April 21. The symposium will run from 1:30-4:30 p.m. in Room 101 of the EFA Building and will be immediately followed by a closing reception for the ASU student ceramics exhibit in Gallery 193. Both the symposium and reception are open free to the public.
Panelists for the symposium will be Bonnie Lynch, a New Mexico-based ceramic artist; Linda Lynch, a print artist from New Mexico; Brian Molanphy, an elected member of the International Academy of Ceramics; and Jessica Powers, curator of Art of the Ancient Mediterranean World at the San Antonio Museum of Art. The moderator will be Howard J. Taylor, director of the San Angelo Museum of Fine Arts (SAMFA). Esteban Apodaca, ASU art professor, will serve as the symposium coordinator.
In addition to the symposium, ASU will host several other related events April 20-24 at SAMFA and the Old Chicken Farm Art Center.
On Thursday, April 20, ASU will host a ceramic workshop by Randy Brodnax, a potter and educator from Dallas, from 1-6 p.m. at the Old Chicken Farm Art Center. Cost for the workshop will be $25 per person.
On Friday, April 21, ASU will host a free public ceramic workshop by Gina Tibbot, a ceramic artist and archeologist from Philadelphia, from 9-11:30 a.m. in the ASU ceramics lab adjacent to SAMFA.
Then on Saturday, April 22, invited artists Bonnie Lynch and Brian Molanphy will conduct a day-long demonstration workshop at the Old Chicken Farm Art Center. Other activities will include SAMFA presenting the 2017 Ceramic Invitational Exhibit and an exhibit of classical and ancient ceramics from the San Antonio Museum of Art.
The various events are sponsored by the San Angelo Museum Endowment for Ceramic Events, Darlene and John Williams, and the San Angelo Cultural Affairs Council. Supporting participants are the Coop Gallery, Downtown San Angelo Inc. and San Angelo Convention and Visitors Bureau.