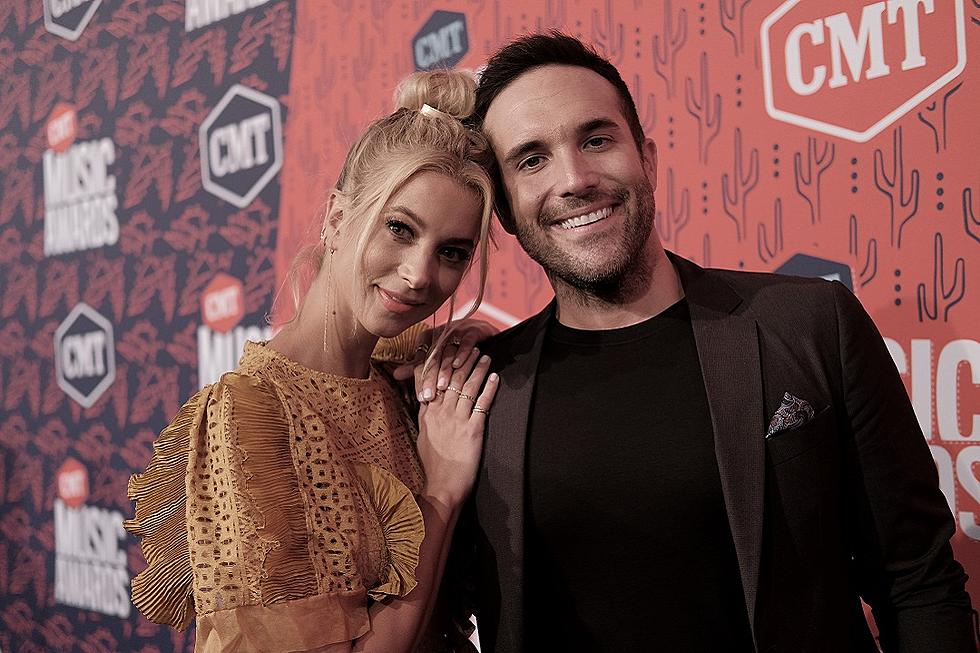 Tyler Rich Marries Actress Sabina Gadecki
Jason Kempin, Getty Images for CMT
Tyler Rich and Sabina Gadecki have tied the knot! The rising country star and the actress got married on Friday (Sept. 20), at Saddle Woods Farms in Murfreesboro, Tenn., People reports.
Rich and Gadecki were joined by 275 of their family and friends for their big day, which was decorated to be reminiscent of a music festival. The couple met at the 2016 Stagecoach Festival in Indio, Calif., after Rich spotted Gadecki in the crowd and got her attention by hanging out with a friend nearby.
"It barely worked — we quickly said hello and she left," he admits. "I had to do the rest of my courting via an Instagram direct message."
Rich and Gadecki were married by a close friend, Ambrosio "Boske" Lopez, and were joined by 13 groomsmen and 12 bridesmaids, including actress and celebrity chef Ayesha Curry. The couple wrote their own vows, and Gadecki's two wedding-day looks incorporated special family heirlooms: a blue brooch from her maternal grandmother, who died before she was born, and her mother's wedding veil, which she turned into a ring bearer pillow and her purse and garter.
Country artist Ashley Campbell performed during Rich and Gadecki's cocktail hour. Their first dance was to "Yellow" by Coldplay, the song they were listening to when they first said "I love you."
"Our friends and family couldn't stay still if they wanted to," says Rich of his and Gadecki's wedding guests, which also included country singer Jon Pardi, UFC figher Anthony Pettis and a number of actors. "Sabina's family is all from Poland and rowdy as they come. You mix that with our crazy friends, and it's going down."
The "Leave Her Wild" singer and Gadecki have been engaged for more than two years. They've been living separately -- him in Nashville, her in LA -- for much of that time, finding security in the trust they have in each other and the support they show one another.
"I'm so excited to build a life together from scratch," Rich says. "To know that, decades from now, when there is an entire new generation beneath us, that it all started back in September 2019, when we kissed and said, 'I do,' it's a really beautiful thing."
Who Is Tyler Rich? 5 Things You Need to Know