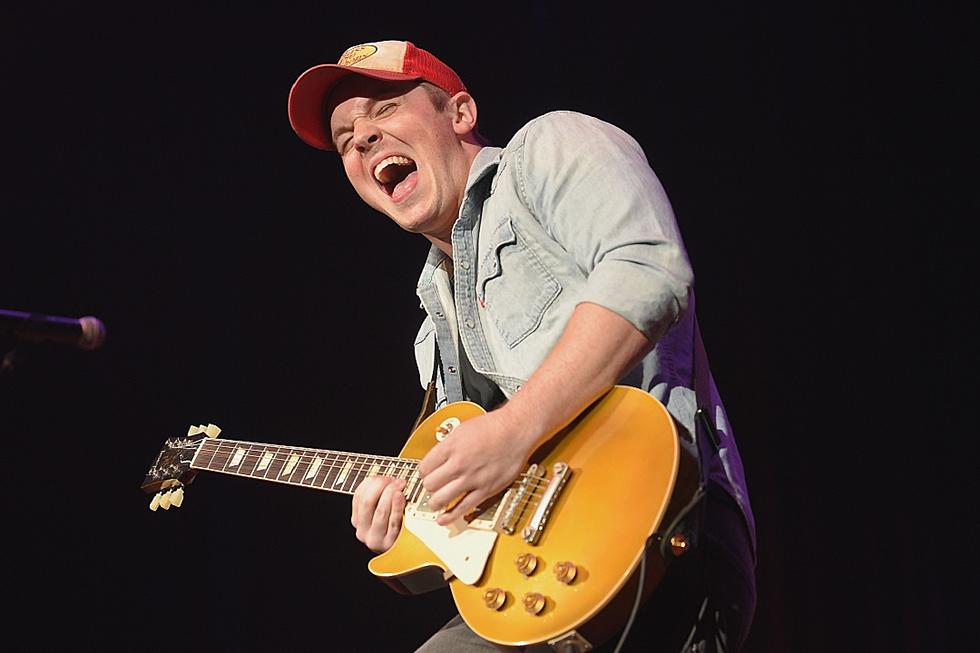 Travis Denning Is Ready to 'Sell That New Single' on 2019 Tour
Jason Kempin, Getty Images
Georgia native Travis Denning has been playing on stages since he was 14 years old and, in 2017, signed to Mercury Nashville after nabbing credits on big hits for the likes of Jason Aldean and more as a writer with RED Creative Group. He found success as an artist himself in 2018 with his first radio single, "David Ashley Parker From Powder Springs."
At the end of the year, Denning wrapped up a tour with Lanco and is currently plotting a headlining route of his own. The singer-songwriter is about to head on the Heartbeat of a Small Town Tour, which will run from Feb. 1st through March 30.
"Really, it's kind of going back to a lot of the spots I played a couple of years ago ... It feels like going home for Christmas after a good semester of college -- like, 'Look, this is what I did. I'm doing well.' It's just special," Denning recently told The Boot. "It's a lot of small towns, a lot of college markets, a lot of those true, just rabid, country fans that love new music. I'm just pumped."
In mid-January, Denning released a new single, "After a Few." He played the track during his Grand Ole Opry debut at the Ryman Auditorium in November.
"It's been one of my bigger live songs from the past couple of years," Denning shares. "It's really that kind of same old song and dance that we write about all the time, but it's why we write about it, because I think people can relate to that feeling of being attracted to someone you really know, and logically in your head, you shouldn't be, but you just can't help it, and maybe it takes two drinks to make that bad choice.
"I've lived that. I know a lot of people who have too," he adds. "It's that story."
Of course, "After a Few" will be in Denning's Heartbeat of a Small Town Tour setlist. The artist says he's excited to "get out there and really sell that new single."
"Not in the sense of selling copies, but selling it and saying, this is who I am and this is what you can expect for the next couple of years,'" he explains, "and just really bringing it."
Meet The Boot's 2019 Artists to Watch