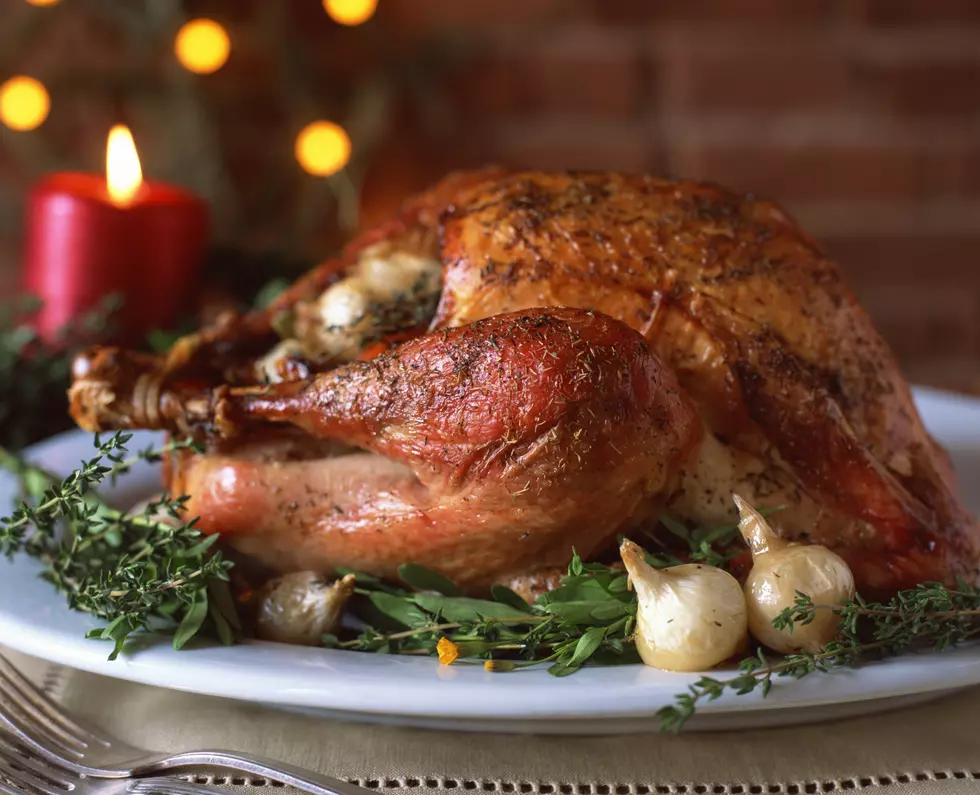 So, There Might be a Shortage of Turkeys This Thanksgiving?
Creatas Images
We have passed the halfway point in August already. September is less than 2 weeks away and Fall is a little over a month away from now.
Halloween will be here before you know it (and those pumpkin spiced lattes...eww...but that's a blog for another time). And then Thanksgiving will be here and then Christmas time will be coming.
Okay, let's not start talking about Christmas yet. Let's back up and talk about Thanksgiving.
Some poultry producers say there could be turkey shortage this year. The COVID pandemic has brought us toilet paper shortages, coffee shortages and lumber shortages. Now, that stuffed bird on the middle of your table could be hard to come by on November 25th.
Christa Leupen — public relations manager for possibly America's best-known turkey brand, Butterball — told Food & Wine that, indeed, your perfect turkey could be harder to come by in 2021. "What consumers have told us up to this point is they are very excited about celebrating Thanksgiving, and they are committed to doing so with a turkey at the center of the table, so turkeys could be tight this year," she stated. The meatpacking industry, in general, has been incredibly hard hit by the pandemic.
So, it's not that turkeys won't be available, but labor help at plants that process turkeys could be short this fall. One producer says smaller turkeys will be harder to find come Thanksgiving.
"It's a very precise schedule to get the turkey to the size of 14 pounds or less," Daniel Romanoff, president of the meat distributor Nebraskaland, told the Post. "And the plants weren't able to keep up with that size."

So in the end, these labor issues for turkey producers could translate to a labor issue at home: Shoppers should have no trouble securing a bird — assuming they're willing to take a large frozen bird that will take a long time to defrost and be trickier to cook. Meanwhile, just like last year, plenty of people will probably have smaller Thanksgiving gatherings due to the pandemic. It means 2021 could be a banner year for leftovers.
So, are you worried about a turkey shortage in West Texas this Thanksgiving? Give us your thoughts and opinion. Let us know what you think on Facebook or on our station app.
50 Most Popular Chain Restaurants in America
YouGov investigated the most popular dining brands in the country, and Stacker compiled the list to give readers context on the findings. Read on to look through America's vast and divergent variety of restaurants—maybe you'll even find a favorite or two.
LOOK: Here Are the 25 Best Thanksgiving movies of all time
READ ON: See the States Where People Live the Longest
Read on to learn the average life expectancy in each state.