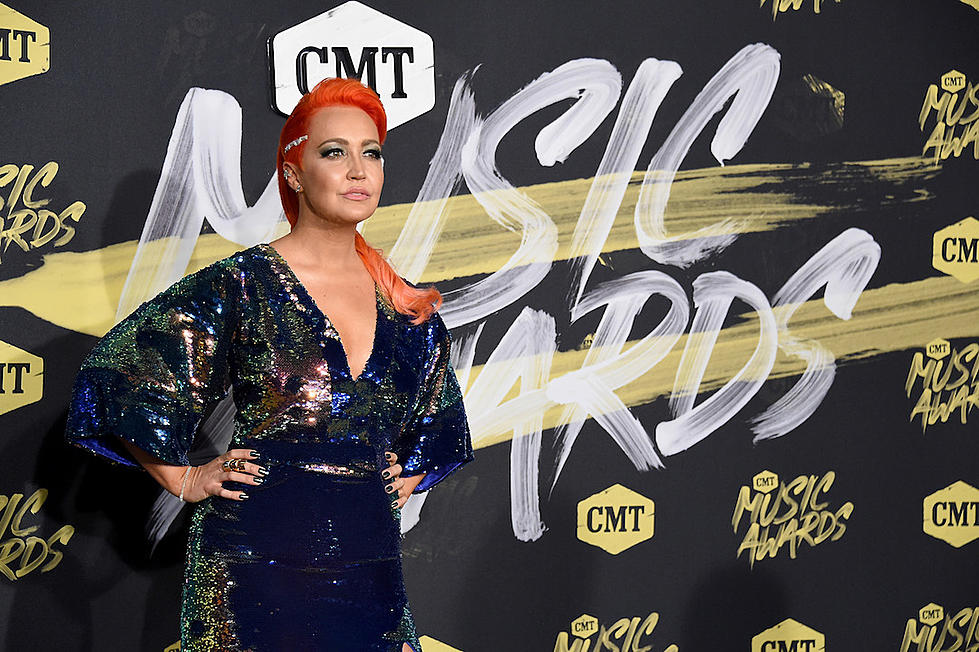 Meghan Linsey's Next Song Will Reflect Her Commitment to Social Justice
Mike Coppola, Getty Images
Never one to shy away from speaking her mind, country artist and songwriter Meghan Linsey has long been passionate about supporting the social causes she cares about. Now, Linsey says that her next song will focus on two of her passions: her love for music and her commitment to activism.
"I have a song called "Freedom Fighter" that I've been trying to put out for a while," the singer told The Boot in a recent interview. "It kind of marries the two, the issues and the music."
In 2017, Linsey caused controversy with her decision to kneel alongside her guitar player after singing the National Anthem at a Tennessee Titans vs. Seattle Seahawks game in protest of racial inequality in the United States. At the time, she explained that she was "absolutely terrified" leading up to the performance, and that, especially as an artist in the country format, she knew she stood to lose fans and garner hate and backlash. However, the message she wanted to convey mattered more.
"I have to go into my gut and my heart," she stated, "and I knew it was the right thing to do."
In advance of her new song's release, Linsey adds that her status as a public figure makes it even more important to be vocal about important causes. "Obviously I have a platform, and I think it's important to use that platform for the greater good," she says. "That's a big part of [why I stay committed to causes despite backlash]."
The country singer adds that her commitment to equality is an inherent part of her personality, one that wouldn't make sense for her to ignore in her professional life. "I've just always been an empath, so I've always really cared about other people and the issues they face," Linsey goes on to say.
"It's something I feel really strongly about. I really do," she continues. "I walk the walk in my life, too."
Country Music's Most Political Artists