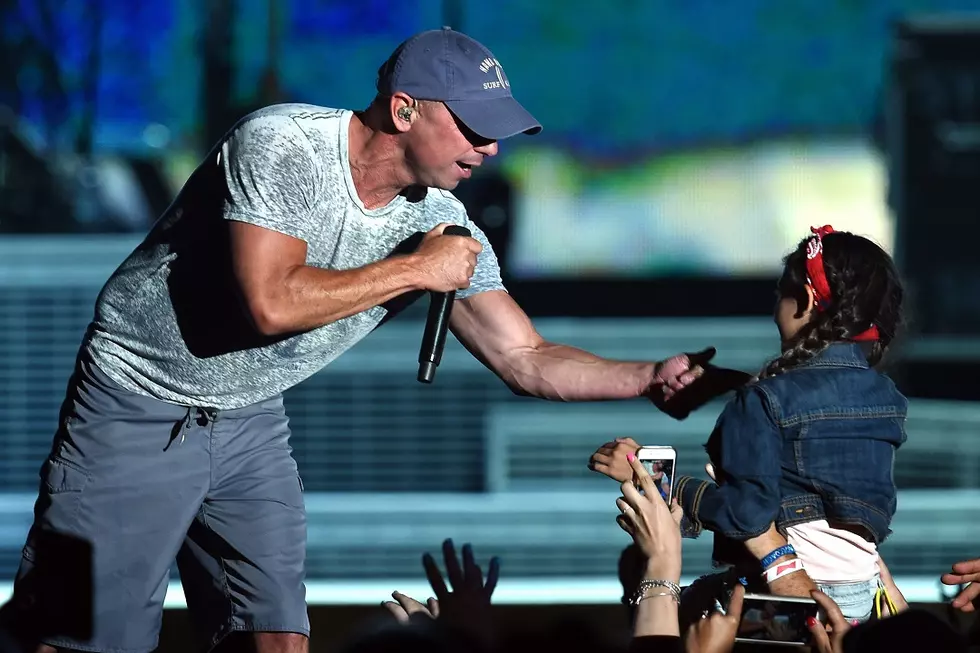 Kenny Chesney Books 2019 Songs for the Saints Tour
Kevin Winter, Getty Images for Stagecoach
Kenny Chesney will be downsizing (but just a bit) for his 2019 Songs for the Saints Tour. The trek will focus on arenas and smaller-sized venues, rather than the massive stadiums that the country superstar has been known to play.
"I wanted to change it up," Chesney explains in a a press release. "Last year was so intense, and amazing ... [In 2019], I wanted to go to where the fans live ... strip things back a bit, and make it a little more intimate ... I love reaching to the very top, the very back of a football stadium, but I also love the idea of really being able to see the back of the room."
Chesney will begin his 2019 Songs for the Saints Tour in Louisville, Ky., at the KFC Yum! Center on April 4. A total of 17 stops have been scheduled so far, with more to come. A list of cities, dates and venues is below.
"Sometimes it's about stripping things back, and creating a different kind of experience," Chesney adds. "This is the kind of thing you do for passion ... I never worry about the energy or the passion, but I think the songs are different depending on where you play them. So I'm fired up for 2019."
Fans can visit KennyChesney.com to stay up to date on his tour. The Boot will update this story with specific dates, and more 2019 Songs for the Saints Tour stops as they are announced.
Kenny Chesney, 2019 Songs for the Saints Tour Dates
April 4 -- Louisville, Ky. @ KFC Yum! Center
April 5 -- Champaign, Ill. @ State Farm Center
April 6 -- Grand Rapids, Mich. @ Van Andel Arena
April 12 -- Greensboro, N.C. @ Greensboro Coliseum
April 13 -- Jacksonville, Fla. @ Daily's Place
April 18 -- Washington, DC @ The Anthem
April 25 -- Charleston, S.C. @ Volvo Car Stadium
April 26 -- Tallahassee, Fla. @ Donald L Tucker Civic Center
April 27 -- Orange Beach, Ala. @ The Wharf
May 2 -- Columbia, Mo. @ Mizzou Arena
May 3 -- Wichita, Kan. @ INTRUST Bank Arena
May 4 -- Oklahoma City, Okla. @ Chesapeake Energy Arena
May 10 -- Wilkes-Barre, Pa. @ Mohegan Sun Arena
May 11 -- Atlantic City, N.J. @ Hard Rock Live at Etess Arena
May 17 --- Sioux Falls, S.D. @ Denny Sanford Premier Center
May 18 -- Lincoln, Neb. @ Pinnacle Bank Arena
May 25 -- Tuscaloosa, Ala. @ Tuscaloosa Amphitheater
Kenny Chesney's Best Live Shots
How Well Do You REALLY Know Kenny Chesney?