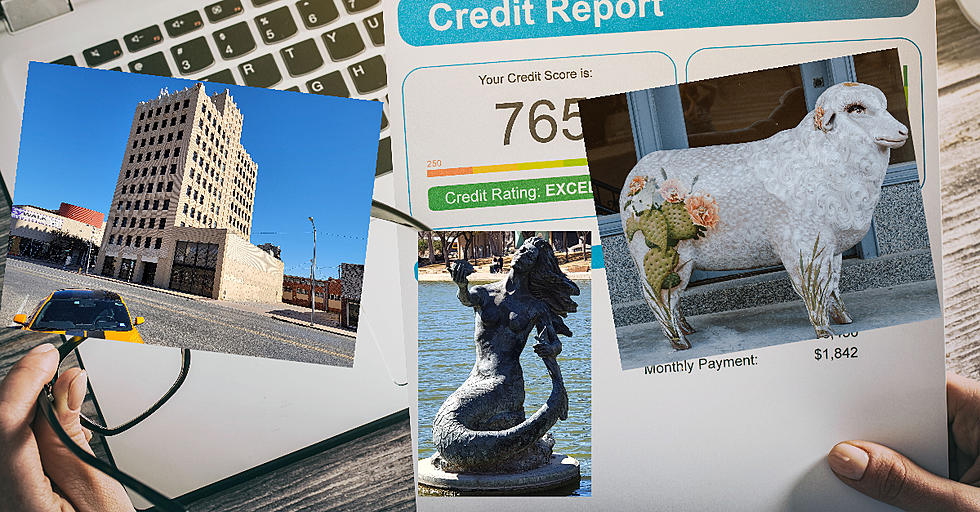 San Angelo Average Credit Scores Beat Abilene And Many Others
Photo: scyther5 Getty Images Photo by Courtney Rose on Unsplash Photo by Joe Browning Townsquare Media
There is no doubt credit scores are very important. Credit scores are expressed in three-digit numbers.
A good credit score makes obtaining a mortgage or car loan easier and can lead to better interest payments and repayment terms. Good credit scores can help you get lower insurance rates.
Landlords may check rental scores when evaluating rental applications. Even some employers check credit scores as part of the hiring process.
When it comes to average credit scores, Texas is not doing well. The average credit score of 674 puts Texas 6th lowest in the U.S. The average in the U.S. is 695 using the VantageScore model. That is just below the bottom of the "good" credit designation, which begins at 700.
One of the reasons Texas credit scores are so bad is the amount of credit card debt that has accumulated in the state since the covid epidemic. Local Profile has reported that Texas's average household credit card debt is $8.681, up from $593.
With all this in mind, where do we stand on average in San Angelo?
The average credit score in San Angelo is 675.  That puts us 1 point above the Texas average. As far as Texas goes, this is a bit above average and ahead of most other medium cities in West Texas.
The Woodlands, Texas, an affluent community outside Houston, has the highest medium-sized city credit score in Texas, with 769.
While San Angelo is nowhere near that, we outscore most other medium-sized cities in West Texas. For example,
Lubbock's average is 668
Midland's average is 668
Amarillo's average is 667
Abilene's average is 667
Wichita Falls's average is 664
Odessa's average is 651
San Angelo also scores as the 52nd best city to live in Texas, ranking higher than Abilene 60th, Odessa 64th, and San Antonio 98th. Midland (46th) and Wichita Falls (52) beat San Angelo in West Texas.
Overall, San Angelo is doing pretty well by West Texas standards but still falls short when compared to national averages when it comes to credit scores. As we pull ourselves back up from the Covid epidemic, things look to improve for San Angelo and all of Texas.
Hopefully, they are better for you.
Reasons Texas Is The Best US State A to Z