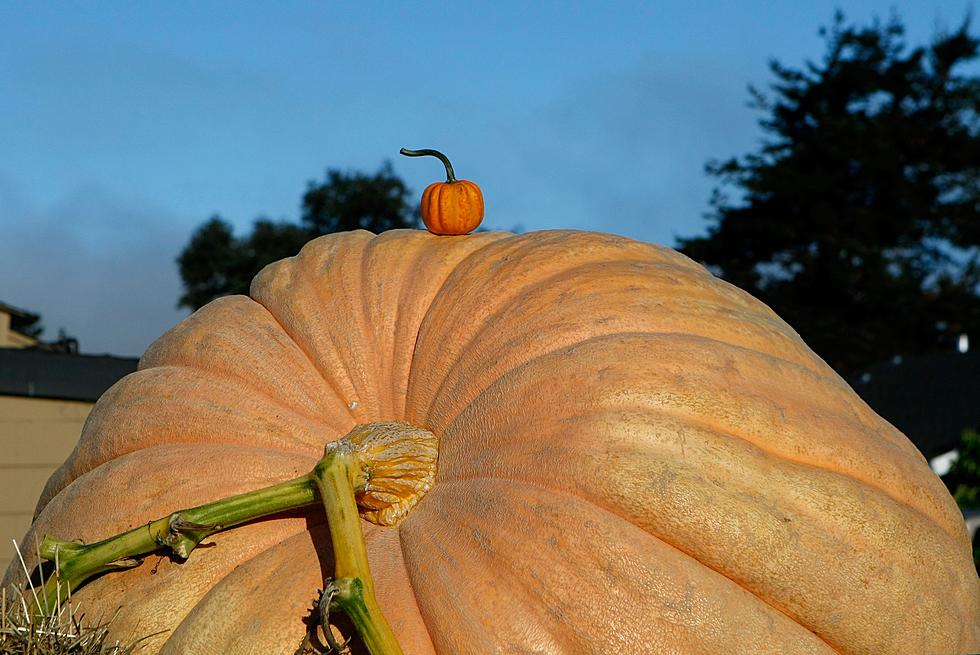 Oh My Gourd, This Amazing Pumpkin Is Among The Biggest Grown In Texas
Photo: Getty Images
There's already a hint of fall buzzing around the city. The West Texas Fair & Rodeo have come and gone, football season is underway, and pumpkin spice everything is on the shelves. Fall is coming and that means pumpkin season.
Pumpkins come in all shapes and sizes. An article from The Backyard Gardener shows massive gourds from across the country and all over the world. Here in Texas, we do things big, and our pumpkins are no exception. In fact, there's a select group of farmers who have goals to grow the biggest pumpkin in the state.
LOOK: OH MY GOURD, THIS AMAZING PUMPKIN IS AMONG THE BIGGEST GROWN IN TEXAS
In what I've found, the honor of growing the heaviest pumpkin in Texas goes to a farmer from - appropriately - the town of Blessing. Weighing in at a whopping 1,689 pounds, this beast broke all previous Texas records. To put things in perspective, this pumpkin weighed more than an average adult horse. Can you imagine carving that into a jack-o-lantern?
Growing enormous pumpkins isn't just luck. It takes special seeds, perfect soil, and a lot of care. Daily watering, protection from insects, and pruning are all parts of growing these titans. Plus, you have to have plenty of patience.
Why would someone want to invest so much time and effort into growing huge pumpkins? For many, it's not just the thrill of the challenge but also the pride of participating in local and state fairs. There's just something about showing off the fruits (or in this case, vegetables) of one's labor.
The next time you spot a giant pumpkin, remember that it was hard work that went into growing such a mammoth. In the heart of Texas, where everything is bigger, even our pumpkins stand out in the crowd.
There are plenty of pumpkin patches to choose from in Texas, including our very own Denton Valley Farms. If you're on the hunt for the perfect pumpkin, check out the heavy hitters below.
9 Best Places to Pick the Perfect Pumpkin in Texas
If you're looking for a fantastic pumpkin patch in Texas here are 9 of the very best.