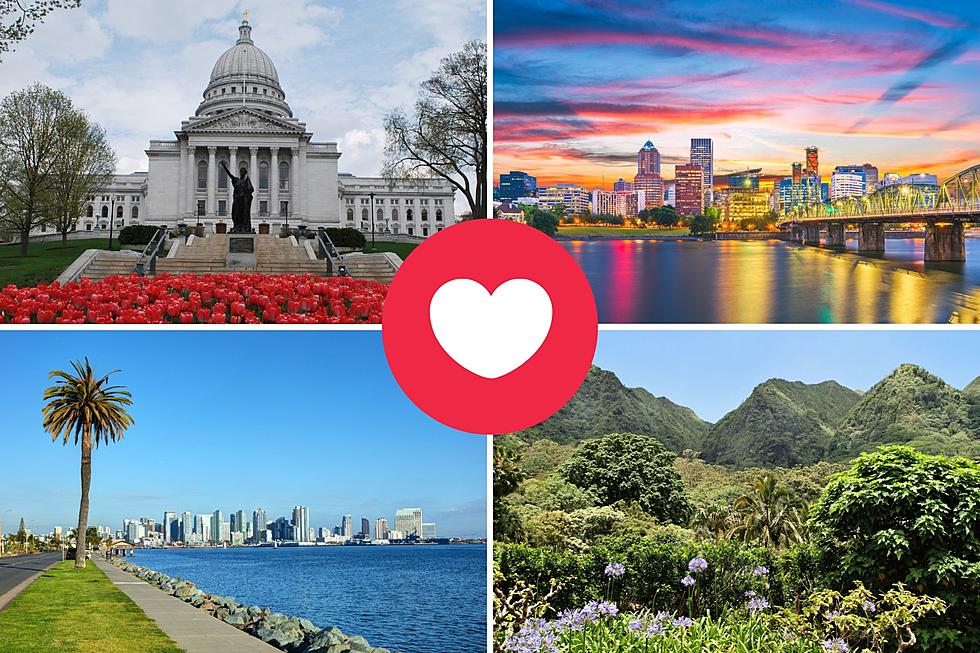 Top 10 Places To Find Love In The U.S. Including This Texas City
Photo: Canva
Finding love in 2023 is rough. A friend of mine recently went out on a typical date. Nothing out of the ordinary. Just dinner and a movie. He laid down almost $100. It's getting more and more expensive to go out nowadays, so it would certainly make sense to live someplace where dating activities won't break the bank.
The hotspots for singles to find love are out there. In a report from WalletHub, more than 180 U.S. cities were compared using several key factors including:
Amount of the city's population that is single
Number of online dating opportunities
The average price of a two-person meal
We shaved the results down to the top 10 best cities for singles to find love. Did Texas make the cut and if so, where? Keep reading to find out.
LOOK: TOP 10 CITIES IN THE U.S. FOR SINGLES
Atlanta, GA
---
San Diego, CA
---
Honolulu, HI
---
Austin, TX
---
Minneapolis, MN
---
Portland, OR
---
San Francisco, CA
---
Denver, CO
---
Madison, WI
---
Seattle, WA
It looks like Austin is the hotbed for love in Texas. On the other side of the spectrum, it's interesting to note that Brownsville came toward the bottom of the list meaning it's not a good place to live if you're single and looking for love.
Check out the full list to see how your city ranks. If you're a serious dater, you might be making that move to Texas. Below you'll find some advice from Texans themselves.
Texans Give Advice For Anyone Moving to Texas
Here is a list of suggestions from people who live in Texas for people who are planning to move to Texas.