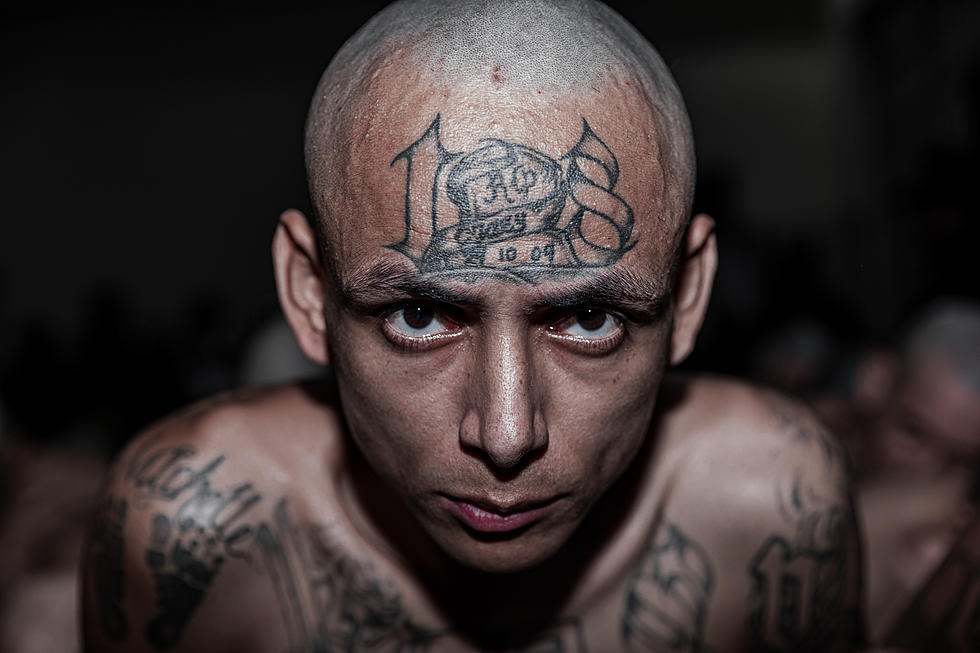 These Are The Most Notorious Gangs From Every State In The U.S.
Photo: Presidencia El Salvador/Getty Images
There's a world out there that has a dark underbelly and it's ruled by notorious criminal organizations. I'm talking about gangs right here in the United States. From the streets of New York to the boulevards of Los Angeles, these gangs have staked out their territories. They instill fear wherever they go.
Our nation has no shortage of gangs. In fact, every state has them. The lifestyle website Femanin looks deep into these organizations. In their article gallery, they call attention to the most dangerous gangs in each of the 50 states. Some of these names you already know and some are newly formed. Either way spells danger. Keep reading and I'll introduce you to some of the most notorious gang names and the states they're attached to.
LOOK: THESE ARE THE MOST NOTORIOUS GANGS FROM EVERY STATE IN THE U.S.
Alabama: All Profits Gang (APG)
Alaska: The Crips
Arizona: Bloods and Crips
Arkansas: Hoover's Folk Nation
California: The 38th Street Gang
Colorado: The Crips
Connecticut: Latin Kings
Delaware: MGS Gang
Florida: Zoe Pound
Georgia: The Bloods
Hawaii: The Company
Idaho: S.V.C. (Severely Violent Criminal)
Illinois: The Gangster Disciples
Indiana: Sons Of Silence
Iowa: C Block
Kansas: The 51st Street Crips
Kentucky: Neighborhood Gangs
Louisiana: The 3-N-G Gang
Maine: NETA
Maryland: MS-13
Massachusetts: Lenox Street Boys
Michigan: Seven Mile Bloods
Minnesota: The Native Mob
Mississippi: Mara-Sulvatrucha
Missouri: Kansas City Crime Family
Montana: The Nortenos
Nebraska: Hells Angels MC
Nevada: 311 Boyz
New Hampshire: Nine Trey Bloods
New Jersey: Brick Squad
New Mexico: Sinaloa Cartel
New York: Mac Baller Brims
North Carolina: The Hidden Valley Kings
North Dakota: Native Mob
Ohio: The Executioners
Oklahoma: Hoover Crips
Oregon: European Kindred
Pennsylvania: Latin Kings
Rhode Island: The Trinitarios
South Carolina: G-Shine
South Dakota: Native Mob
Tennessee: Mara Salvatrucha
Texas: Barrio Azteca
Utah: Soldiers Of Aryan Culture
Vermont: Street Gangs
Virginia: Dead Man Incorporated
Washington: Bandidos Motorcycle Club
West Virginia: Bloods
Wisconsin: Spanish Cobras
Wyoming: Various
The United States is no stranger to the havoc caused by these notorious gangs. From shootings in the streets of Chicago to drugs in the neighborhoods of Miami, these criminal organizations leave their mark. They stand for violence and terrorize our towns.
To me, it's imperative that neighborhoods and law enforcement work hand in hand. Only through everyone's effort can we hope to keep our communities safe.
Crime runs rampant in many places, including right here at home. Look below for some high-profile FBI cases and crimes that have links to Texas.
10 Famous FBI Crimes or Criminals Linked to Texas
Here is a look at 10 different cases or criminals with links to the state of Twxas.