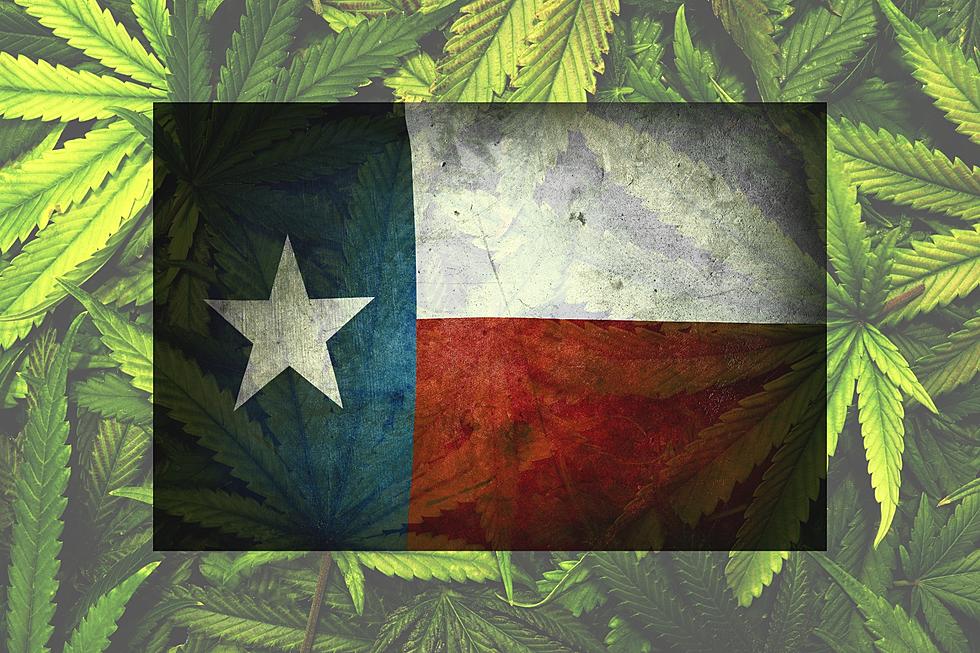 Need Weed? Marijuana Laws In Texas Could Change
Photo: Canva
Marijuana laws in Texas are typically some of the strictest in the United States. Possessions of even small amounts can get you in trouble being classified as a criminal offense. However, in recent years, there has been increasing pressure to decriminalize marijuana in Texas, with many arguing that the current laws are overly harsh.
According to Forbes, a big step was taken last week as the Texas House of Representatives approved a bill to decriminalize the possession of marijuana in small amounts. House Bill 218 was green-lighted by members with a voice vote.
LOOK: NEED WEED? MARIJUANA LAWS IN TEXAS COULD CHANGE
This bill would remove criminal measures for the possession of up to one ounce of marijuana or cannabis concentrate. This would now turn into a Class C Misdemeanor punishable by a ticket and not subject to arrest. These citations can still pack a punch in your pocketbook carrying some hefty fines.
That's not all this bill would accomplish. The legislation also reduces the possession of between one to two ounces of weed to a Class B Misdemeanor which is not subject to arrest. The possession of between two and four ounces would be reduced to a Class A Misdemeanor. You get the picture.
House Bill 218 also calls for the expungement of past marijuana convictions.
It sure seems like things could be going a greener direction in Texas. As of now, the possession of up to two ounces of pot will get you slapped with a Class B Misdemeanor. Two to four ounces is a Class A Misdemeanor subject to up to a year in county jail and a fine of up to $4,000.
The next stop for the bill is the Texas Senate which could prove to be a tough challenge. Similar legislation that has passed the House in the past has always failed to gain approval from the state Senate. Only time will tell if things will get a little greener in Texas.
States Where Recreational Marijuana is Legal
A fun collection of facts and photos! Learn which states have legalized recreational marijuana and when, plus some weed facts you may have never known.