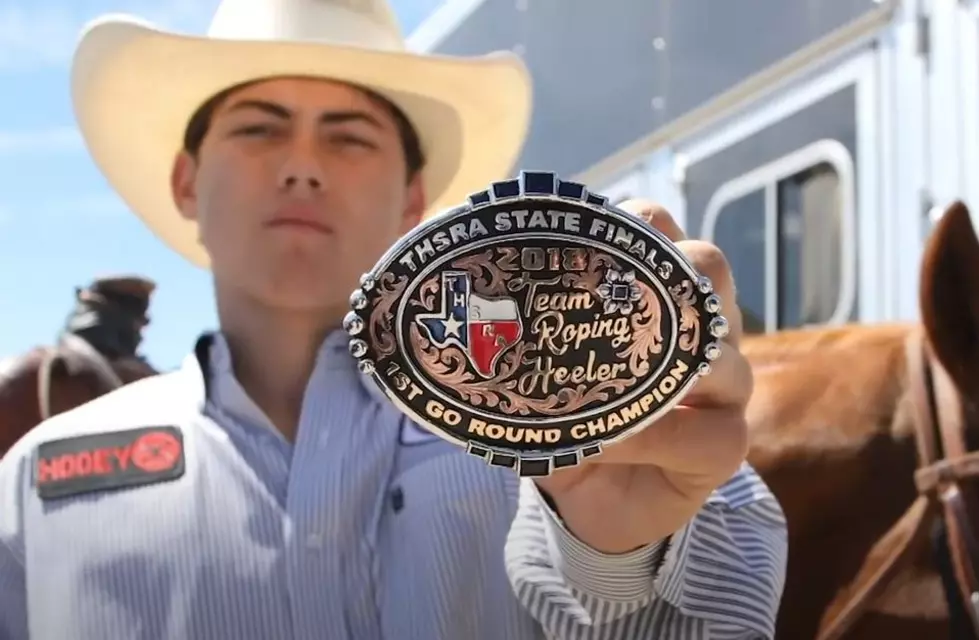 The Texas High School Rodeo State Finals Come to the Big Country
Photo By: THSRA / Holly DeLaune
The annual Texas High School Rodeo Association (THSRA) finals are returning to the Big Country at the Taylor County Expo Center on June 1-10, 2023. This is where the top high school rodeo athletes compete for scholarships and the right to move on to the national finals.
Holly DeLaune, Marketing and Public Relations Director for the THSRA, says, "We are delighted to be returning to Abilene and are especially happy to announce that, for the first time ever, we will now be able to watch instant replays on the giant monitors. We welcome all west Texans to come support these young athletes."
There are well over a thousand Cowboys and Cowgirls competing to land a spot in this year's THSRA Finals. Every one of them is trying to win the title of State Champion. But more important is the fact that they have a chance to move onto the finals and compete for some big scholarship money.
The THSRA finals will be held at the Taylor County Expo Center in the all-new Taylor Telecom arena at 1700 Highway 36 Abilene. Events will be held at 8:00 AM and 2:00 PM Monday through Friday, and Saturday at 10:00 AM.
Tickets are $7 for adults and $4 for students through Friday. On Saturday tickets are $8 for adults and $5 for students. Events include pole bending (my favorite), barrel racing, bull riding, bronc riding, team roping, and more.
There will be food and drink concessions available, plus vendors of western wear, riding and roping supplies, equine care, jewelry, and more. Many of the businesses are owned and/or run by the students themselves.
For more information, contact the Taylor County Expo Center at 325-677-4376, taylorcountyexpocenter.com, or the THSRA finals website.
LOOK: Texas High School Rodeo Finals Highlights
KEEP READING: Here are 50 of the most famous sports goofs