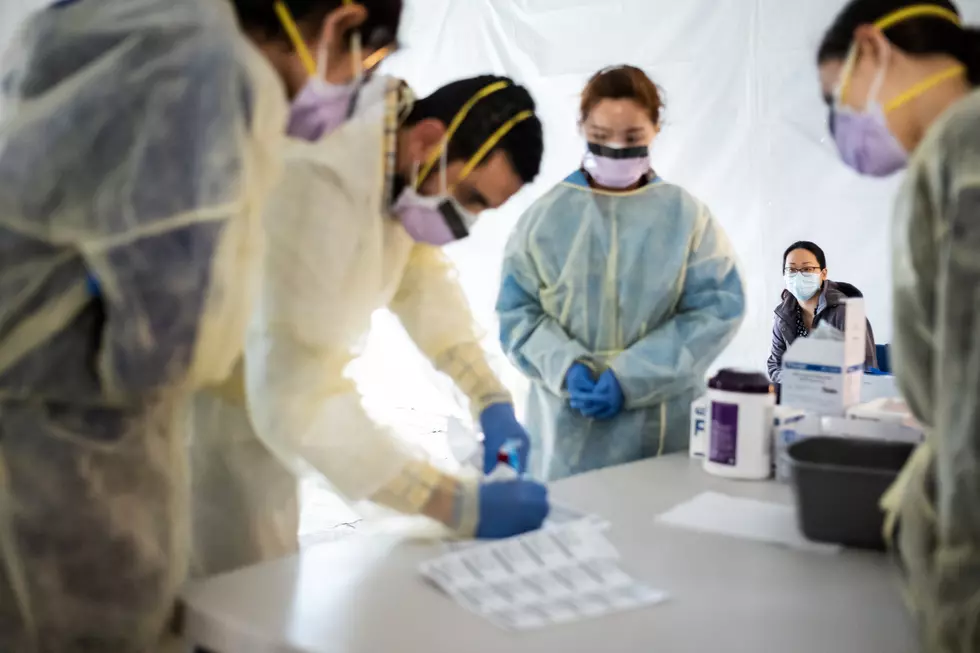 How To Get The COVID Vaccine If Eligible
Misha Friedman, Getty Images- Thinkstock
Even though the vaccine is still highly contested, whether or not you should get it, the results are showing to be very good.
Cases are down across the city and state and that all happened after the vaccine was released.
Three groups are or will soon be able to receive the vaccine:
Frontline healthcare workers and residents at long-term care facilities
People 65+ or people 18+ (Moderna) with a health condition that increases risk of severe COVID-19 illness
People 50 to 64 years of age (beginning March 15)
If you are one of the many people interested in getting the vaccine, do not worry, you can sign up relatively easy to get your spot.
Click here to get to the site where you can register.
Just from a personal standpoint, I plan on getting the vaccine as soon as I am eligible, unfortunately there's no way to tell when that will be for me.
The city of San Angelo has many resources at its disposal to help you, answering your COVID questions, and even has videos for you to watch.
Even when you do get the vaccine, that doesn't mean you should just go out and party, social distancing is still highly encouraged.
---
Hey, have you downloaded our FREE app? If not, you totally should. With the app, you can stream us anywhere at any time; you can also send us messages, win exclusive prizes, and you'll even get the latest breaking news sent right to your phone. Want to download the app right now? All you've got to do is enter your mobile number below, and we'll send a download link right to your mobile device. It's that easy!
LOOK: Answers to 30 common COVID-19 vaccine questions
While much is still unknown about the coronavirus and the future, what is known is that the currently available vaccines have gone through all three trial phases and are safe and effective. It will be necessary for as many Americans as possible to be vaccinated in order to finally return to some level of pre-pandemic normalcy, and hopefully these 30 answers provided here will help readers get vaccinated as soon they are able.