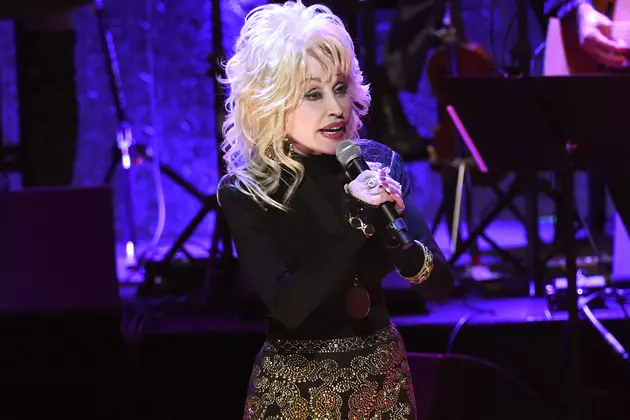 Dolly Parton on Being a Role Model to Newer Artists: 'It's Touching'
Rick Diamond / Getty Images
It is no surprise that Parton has had a major impact on each of the five women on the stage. Parton says that she is humbled by those that call her an influence.
"I just think they're all so great," she tells Taste of Country of the women who covered her songs at the CMA Awards. "I'm really moved and touched and humbled by them saying that I have had an influence or been that much of an inspiration."
"You don't know what you're going to mean to people," she continues. "You don't know how people are looking at you. You just hope you do well. You just come up with your dreams and you dream 'em and you pray and you work hard and hope you do well."
Parton admits it's when you've lived as long as she has and accomplished as much as she has in her career that one can take a step back and be appreciative of every moment.
"To think that I've meant something to them, well then that makes you feel like it was all worthwhile," she says. "It's touching, really. I think, 'God, what did I ever do to get so lucky?'"
See All of Dolly's Best Looks
Best Dolly Parton Moments Ever
https://youtu.be/jcNbPmptTto