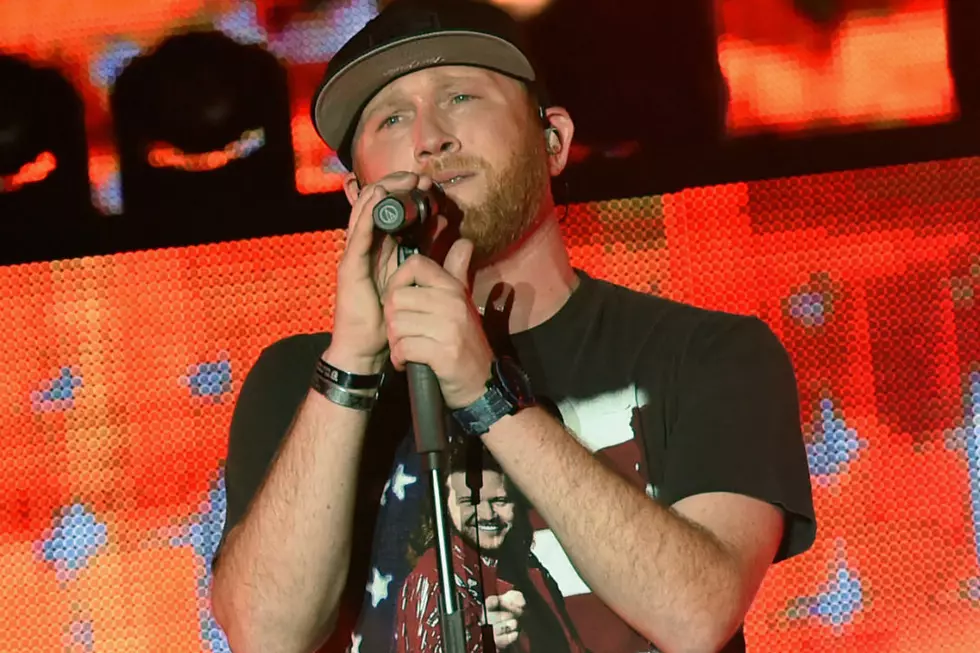 Cole Swindell's Mom Cried More Than He Did Over His First Time on the Radio
Rick Diamond, Getty Images
Cole Swindell penned a string of hits for other big-name artists before finding his own success as an artist. However, once he put out that first single, it didn't take his star long to rise: Swindell hit No. 1 with his debut track, "Chillin' It."
Below, Swindell recalls the emotional moment when he first heard himself on the radio. He was with his co-writers, but he couldn't help but share the moment with his family.
Man ... I don't know; [it was] just an out-of-body experience. I grew up listening to the radio ... calling in, requesting songs.
I remember, I was at my publishing company, Sony/ATV, writing with Michael Carter and Brandon Kinney -- which, we ended up writing lots of songs together. I remember when they told me that "Chillin' It" was going to be on the radio, so they kind of had an approximate time. We went out to Michael's truck and just waited to hear it.
I remember when it came on just having chills, and I couldn't even look up. It was an emotional moment, because it's like all your dreams, right there, in three minutes, coming through the radio. I think there's a video of it out there somewhere; it's pretty awesome.
I called my mom. Being able to tell her – I know I drove her crazy with country music, singing along [while] riding in car rides as a kid. I know my dad was smiling down ... I know [my mom] cried more than I did.
Cole Swindell Reads the Worst Pickup Lines Ever