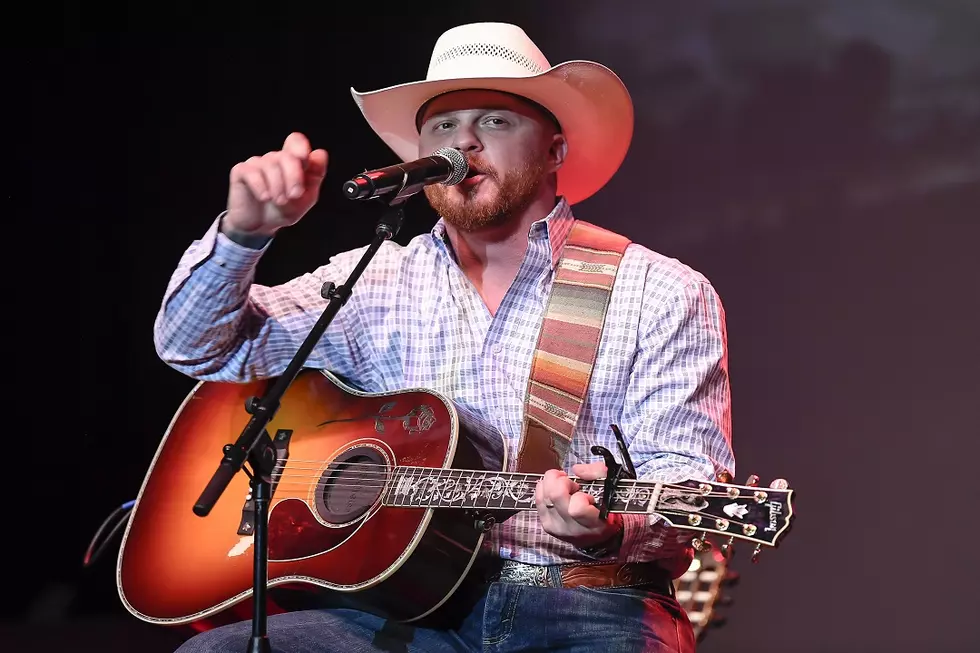 Cody Johnson Is on the Hunt for Old Songs
Steve Jennings, WireImage / Getty Images
Cody Johnson and his team have been taking his penchant for '90's country sounds a step further by seeking out unrecorded cuts penned by some of the late 20th century's greatest songwriters. Per Billboard, a Sept. 18 meet-up to discover songs for Johnson's second Warner Music Nashville was attended by Aaron Barker ("Love Without End, Amen"), Michael P. Heeney ("God Must Be Busy"), Jim McBride ("Chattahochee") and former NFL player Mike Reid ("Stranger in My House").
The event, spearheaded by Durango Management, netted further interest from Allen Shamblin ("The House That Built Me"), Steve Bogard ("Carried Away") and Kerry Kurt Phillips ("I Don't Need Your Rockin' Chair").
These songwriters aren't being asked for cover song material already recorded by George Strait, Alan Jackson and others. Instead, Johnson's team wants late century material that, for whatever reason, never got cut by a mainstream star. The end result would be fresh material that sounds retro -- the honest way.
"I've never had that request before," says independent song plugger Sherrill Blackman to Billboard. "That's what made it so intriguing: that they don't want any of the modern stuff. Scott was in publishing for years. He knows — as we all know — there are some great songs tucked away in these catalogs, and it's going to take some of the older people that have been around to know how to find them."
A&R executive Scott Gunter explains that Johnson and his team specifically asked for songs from this time period because they are on the hunt for a certain, nowadays-elusive style -- from the songs' word choices to their lyrical rhythms. "What Cody is drawn to is a more classic lyric," Gunter explains. "It's classic songwriting without the current terminology, without the current phrasing."