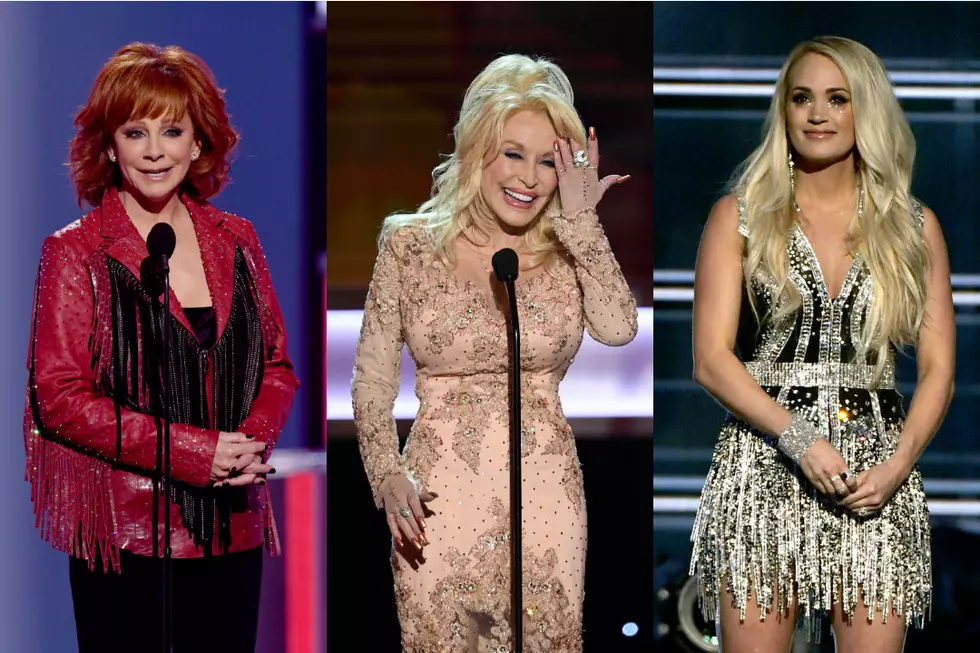 6 Ways We Hope the 2019 CMA Awards Celebrate Country Music's Women
Kevin Winter (2), Ethan Miller, Getty Images
While it's unclear what prompted the shake-up, the CMA is taking the opportunity to create a larger initiative during its annual awards show. The 2019 CMA Awards, per a press release from the CMA, will be "celebrating legendary women in country music throughout the ceremony."
"It's an incredible honor to welcome Carrie, Reba and Dolly to the CMA Awards stage this year," says Sarah Trahern, the CMA's CEO. "In addition to awarding the year's best and brightest in the genre, the 53rd Annual CMA Awards will celebrate the legacy of women within country music, and we couldn't think of a more dynamic group of women to host the show."
Thus far, the CMA has not shared details about what, exactly, their plans are on this front, likely because they'll be announcing performances, collaborations and other must-watch moments bit by bit in the lead-up to Country Music's Biggest Night. Nonetheless, we're in a time when the genre's women are struggling to be heard, so the CMA's efforts are big news.
Still, we haven't stopped thinking about what the CMA might be planning since we heard the announcement. Here are a few of our ideas for how Country Music's Biggest Night might recognize the genre's women:
The 2019 CMA Awards are set for Nov. 13. The show will air live from Nashville's Bridgestone Arena on ABC beginning at 8PM ET.